Living a Purposeful Life
At The Phoenix at James Creek, our Live, Love, Learn philosophy is integrated into everything we do. We build daily activities, calendared events, and programs as well as all care plans based on the National Wellness Institute's Six Dimensions of Wellness: Physical, Cognitive, Social, Emotional, Occupational (Sense of Purpose), and Spiritual Wellness. Our team of trained and dedicated associates work together to provide seamless, full days where each of the six dimensions of wellness are practiced, not just sometimes, but each and every day.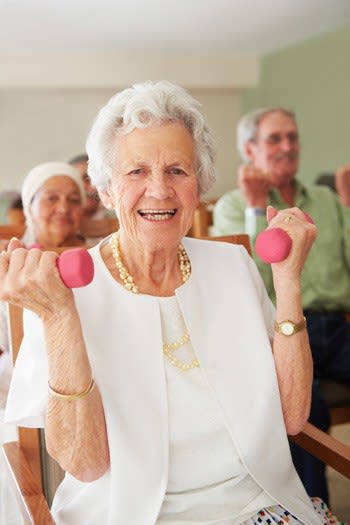 Engaging our Seniors
Geriatric depression can be diagnosed in seniors who are not socially active, which can lead to a degradation of their overall wellness. The leadership and associates at The Phoenix at James Creek design activity programs to keep seniors engaged, with a sense of purpose. The Phoenix at James Creek programs are outlined in an activity guide book, which is made accessible to all associates, providing very descriptive programming instructions, as well as identifying our residents' preferences.
Activities offered include:
Volunteer opportunities
Dakim brain fitness
Nature exploration
Tai Chi/Qui Gong
Worship opportunities
Arts and Creativity
Stress reduction exercise
Happy hours
Ice Cream Socials
Themed social gatherings