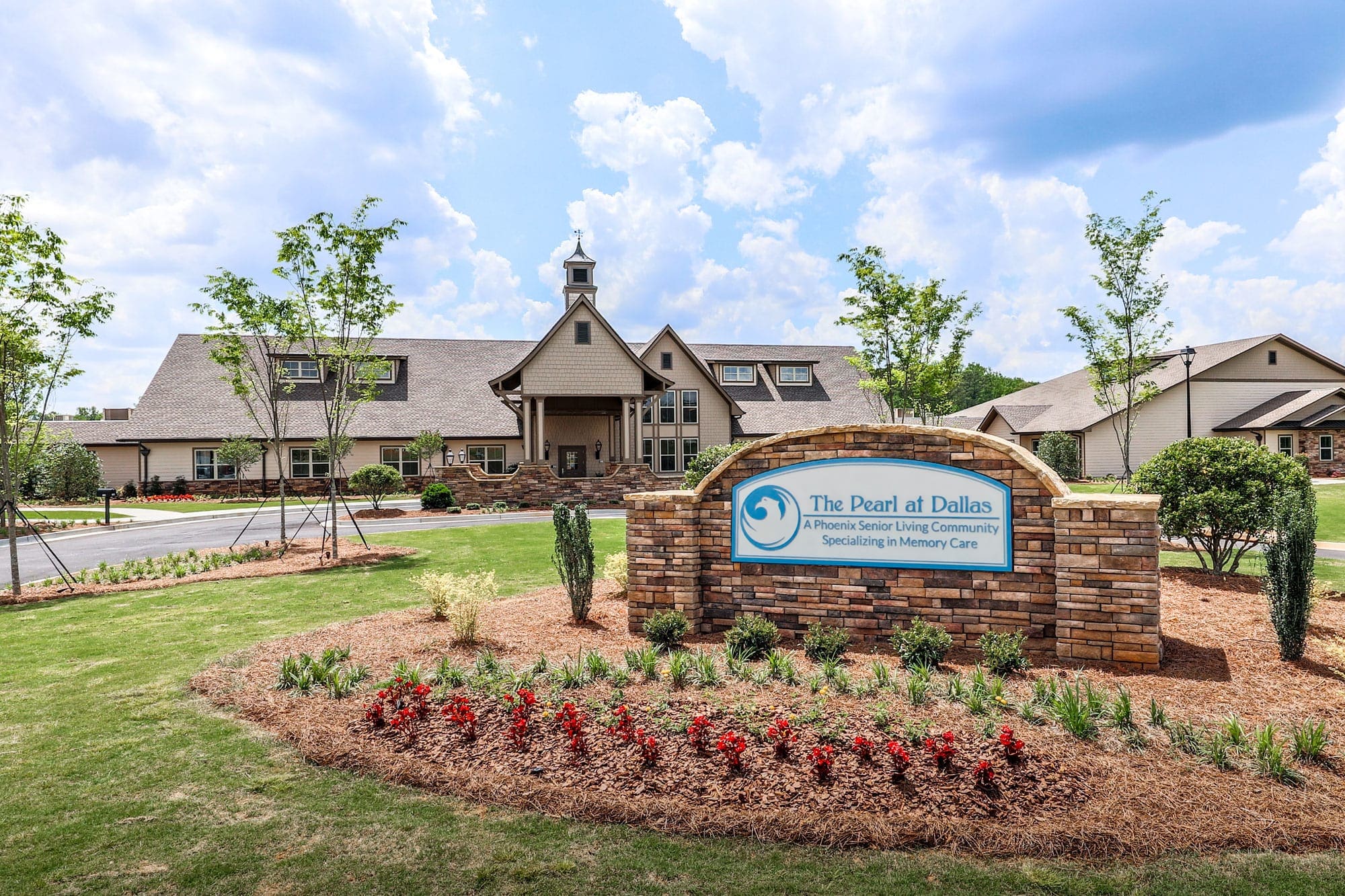 Welcome to
The Pearl at Dallas
When it comes to your loved one, everything matters and it matters to us.
At The Pearl at Dallas, managed by Phoenix Senior Living, we have a commitment to the residents, their families, and to the larger community of Paulding County. The Pearl at Dallas in Dallas, Georgia was built on a belief that our community should have a place where seniors in need of care for Alzheimer's (or other forms of dementia) can have their needs met.
Schedule a tour today and pick up your complimentary guide of what to look for when choosing an assisted living facility.

When it comes to your loved one, EVERYTHING matters.
World Class Service for Seniors
We're members of the Chamber of Commerce, the Rotary, local churches, and are active in local politics. The Pearl at Dallas is an outgrowth of our commitment. The Pearl at Dallas is a community of people serving people. Everything we do is reflective of that vision. There is a founding commitment of excellence that flows from our senior team and through every member of our team to provide compassionate and purposeful care to each resident. We offer world-class, innovative, and personalized services for seniors in an inviting and supportive environment. Our goal is not just to pass the time, but to engage our residents in activities that maintain and develop wellness and a purposeful day, Most importantly, our trained, dedicated team, deliver personalized care plans that are designed to assure we meet the individual needs and desires of every senior. All managers at The Pearl at Dallas are Certified Dementia Practitioners.
Purposeful Living
Experience the difference at The Pearl at Dallas, which is managed by Phoenix Senior Living. We are professionals, whose leadership has more than 30 years' collective experience in senior living, offers services and programs designed to truly and consistently meet the needs of seniors with memory care, working to ensure each senior lives a purposeful day, each and every day.