Life at The Pearl at Dallas
Live, Love, Learn, a program unique to Phoenix Senior Living, is core to the programs at The Pearl at Dallas. We "embrace" the total and unique needs of each senior and work each day to create purposeful days. We never forget the impact of a loved one's aging on the family and work closely with each family in partnership to deliver the optimum experience for their loved one.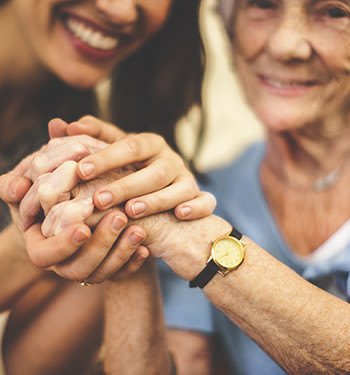 Call us today to learn more about our living option:
Customized Programs
Our Live, Love, Learn program:
Nurtures, supports, and honors each individual through a program focused on the Six Dimensions of Wellness and a purposeful day each day
Provides a rhythm to residents' lives by structuring daily and weekly cycles of engaging and meaningful and purposeful events and activities
Incorporates enjoyable mental exercises that strengthen memory abilities and physical exercise under staff direction
Affirms each resident's wonderful and precious memories
Offers an understanding and relaxing environment
Encourages artistic expression through hobbies, handiwork, and music
Utilizes the Live, Love, Learn philosophy which resonates through all Phoenix Senior Living communities - recognizing the importance of purpose each day
All managers in every Phoenix Senior Living community are Certified Dementia Practitioners and understand the various behaviors of the memory loss. They bring a heart to the community and are trained to care for, with compassion and dignity, for each resident they serve.
Learn more about the care levels we offer: