Our Healthy & Vibrant Lifestyle for All Seniors with Memory Loss
Hope Center Memory Care is a premier assisted living community specializing in memory loss offering an extensive range of planned activities and themed events designed to support our Live, Love, Learn philosophy. Our balanced lifestyle approach presents each resident with the opportunity to participate in activities that promote their individual wellness. Each resident has the ability to continue to enjoy the activities they have always enjoyed, yet are given opportunities to learn and enjoy new things and new friends. Events and activities with certified instructors, literary events, local entertainment, and organized games are just a few examples of activities available at our community. Regardless of memory loss, we focus on a purposeful life each day for our residents.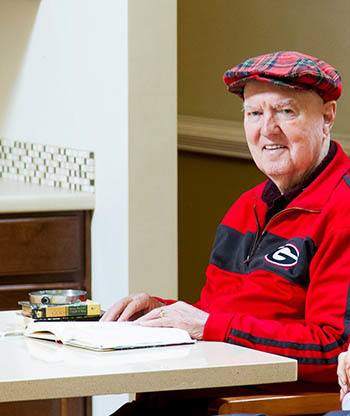 Best of the Best for All
At Hope Center Memory Care, we take pride in the seniors that reside with us who carry decades of professional experience and vast areas of expertise and interest. Our strong commitment to continuing to bring our newest generation together with wisest generation allows our residents to share their skills and life experiences with our curious and vibrant youth. The experience not only helps instill purpose in the lives of our seniors but also helps bridge the generation gap between our young and our aging, often creating meaningful and purposeful moments for seniors with memory loss. Our intergenerational programs actively and consistently engage our seniors with young people in educational, interactive events with the outside community such as:
Scouting projects
Literary events
Art & music
Kids Kamp in the summer
The list goes on!