Because You Deserve It

Respite Care

Respite Care at The Phoenix at Johnson Ferry offers a brief reprieve from your caretaking responsibilities, giving you time to renew your mind and body, while your aging loved one is being well cared for. We also provide personal care to those who may be recovering from surgery or a hospital stay by giving your loved one the tools and time to heal, and you, time to rejuvenate. Asking for assistance isn't easy, but we are here to help by offering care in the following areas:
Bathing, personal hygiene, grooming
Coordinating therapy, if needed
Continence management
Medication management
Modified or restricted diet plan
Our respite care is offered for up to 60 continuous days. However, multiple stays are highly encouraged. You are also welcome to try our Senior Day Club, which offers assistance from 9:00am – 6:00pm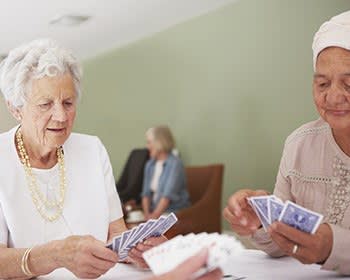 Wellness for family members
Our live, love, learn philosophy does not just apply to our residents. We challenge our staff every day to grow in the six dimensions of wellness, and this expands to the families of our residents as well. Taking advantage of our short term services allows family caregivers time to rejuvenate and postpone out of home placements. Caregiving is a laborious undertaking of love. We believe that family members should have an outlet for support, encouragement, and a respite when necessary. Allow us to be that outlet in your time of need.