Superior Services
and World-Class Amenities
Enjoy luxuries such as superior dining, professional housekeeping services, premiere transportation, and personal care assistance, to name a few. Contact us today and we'll share more information on the following services and amenities:
Onsite personal care and grooming services
Personal care plans
Continence care
Superior dining with modified table setting
White glove housekeeping service​
Ecall system to request immediate help located in all bathrooms and bedrooms
Mobile pendant Ecall system
Welcoming outdoor spaces
Al fresco dining
Oxygen management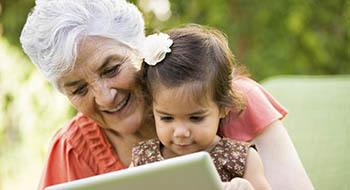 In addition, we are happy to offer the following resources for remote communication:
Family Support is Key
Our dedicated staff at The Pearl at Fort Mill understands the peaks and valleys you experience in caring for your aging loved one. We are here to not only meet but also exceed your expectations. We seek first to earn our seniors' trust, and then to cultivate a relationship by learning their personality and preferences.
With the knowledge garnered, we create a personalized program that is routinely updated, with input from family and all other support services involved in our residents' care. We offer the following:
A monthly health and wellness update submitted for your review
Personalized care planning meetings to keep you apprised of your senior's activities, lifestyle habits, and wellness
Availability of our staff for private family meetings at any time for your convenience