Respite
a Temporary Rest
Being a caregiver for your aging loved one is a noble and admirable act; and one that takes significant physical, emotional, and mental energy. The Pearl at Five Forks offers respite care – a brief reprieve from your caretaking duties by way of Senior Day Care and short-term stays. Re-energize and rejuvenate your mind, body, and spirit, as we tenderly care for your loved one. Our personal care extends to those recovering from surgery or a recent hospital stay by offering assistance with:
Medication management
Bathing
Personal hygiene
Grooming
Modified or restricted diet plan
Coordinating therapy
Our short-term program is available as an adult day club or live-in residency for up to 60 continuous days. Multiple planned stays are highly encouraged.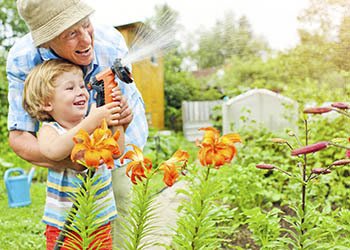 Wellness for You
Every day, we challenge our staff and the families of our seniors to develop themselves in the six dimensions of wellness. Utilizing our short-term services can help our family caregivers recharge. The ability to consistently create restful moments for you as the caregiver can significantly postpone permanent out-of-home placement. As a devotee of your aging loved one, it is essential that you, too, receive support, encouragement, and a respite. We are here to help. Allow us to offer you a hand, as you have so generously done with your loved one.