Memory Care
The Pearl at Watkins Centre specializes in managing the myriad of emotions that are a byproduct of Alzheimer's and the many forms of dementia. We also understand the impact that memory loss can have on family members and caregivers, and are here to support you by caring for your loved one at The Pearl at Watkins Centre. Our Memory Care Neighborhood is designed to emulate a homelike setting. Pertinent memorabilia and comfortable furnishings are carefully appointed to invoke a familiar environment. Our dedicated staff compliment residents' individual skills and monitors their progress daily. We build cognitive wellness with activities like Active Reminiscing, and make special accommodations throughout the day to adjust to your loved one's mood and mindset.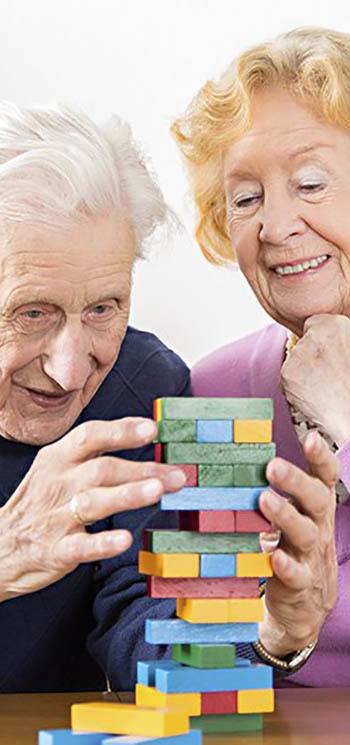 Qualified and Certified in Alzheimer's and Dementia Care
With a team of Certified Dementia Practitioners (CDPs) certified by the National Council of Certified Dementia Practitioners (NCCDP), we are equipped to care for your loved one, as well as educate family members and the community on the topic of Caring for Seniors with Memory Loss. We are on call seven days a week, eagerly working to develop residents' individual skills and condition. In addition to our knowledgeable and compassionate care, we offer:
Family events and monthly support groups
Specialized dining options and settings
Medication management
Active and purposeful interaction
Hydration program
Continence management
We believe that transitioning into our welcoming community isn't about reclaiming your old life, rather defining your new life.
Contact us to learn more.