For Immediate Release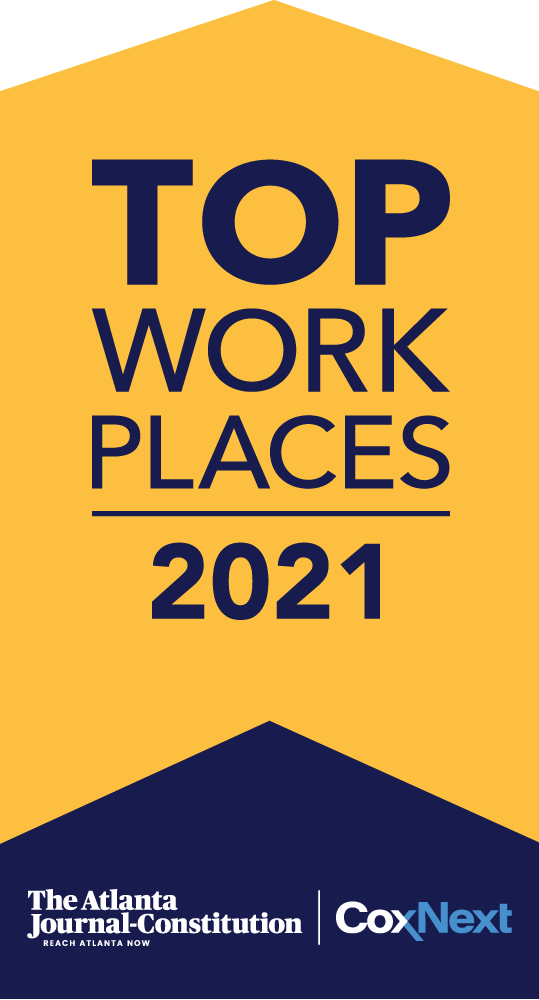 ATLANTA, GEORGIA – Phoenix Senior Living (PSL) has been awarded a Top Workplaces 2021 honor by The Atlanta Journal-Constitution for the 2nd consecutive year. The list is based solely on employee feedback gathered through a third-party survey administered by employee engagement technology partner Energage, LLC. The anonymous survey uniquely measures 15 culture drivers that are critical to the success of any organization: including alignment, execution, and connection, just to name a few.
"During this very challenging time, Top Workplaces has proven to be a beacon of light for organizations, as well as a sign of resiliency and strong business performance," said Eric Rubino, Energage CEO. "When you give your employees a voice, you come together to navigate challenges and shape your path forward. Top Workplaces draw on real-time insights into what works best for their organization, so they can make informed decisions that have a positive impact on their people and their business."
This prestigious honor positions PSL among the top percentile among thousands of other nominations, and only the top 175 Metro-Atlanta companies will be honored at a virtual awards ceremony on March 18, 2021. Phoenix Senior Living is honored in the large market, and this is recognition on which CEO Jesse Marinko speaks proudly stating that, "We strive to maintain a work environment that recruits and maintains great employees. When I founded PSL in 2014, I aimed to create a space that makes employees feel valued and part of a larger team. Having a strong team has allowed us to seamlessly navigate any challenges we faced in 2020." He adds, "PSL earning this honor across consecutive years is humbling but also validates our teamwork to serve seniors across the southeast."
About Phoenix Senior Living
Phoenix Senior Living is a privately held senior housing owner/operator with properties located within suburban communities throughout the southeast region of the United States. Headquartered in Roswell, Georgia, PSL develops and acquires independent living, assisted living, and memory care properties. Phoenix currently operates over 35 properties. With an executive team bringing a combined 90+ years of senior housing experience, Phoenix focuses on high quality care with exceptional amenities. PSL strives to provide residents and families with a meaningful and joyful experience from their very first interaction with Phoenix; to fully understand and support the uniqueness of every resident's physical, social, and emotional needs; and to foster a secure, positive, and unified environment with dedicated, tenured employees.
The PSL team is grounded-in and empowered-by the service philosophy that when it comes to your loved one, everything matters.
About Energage
Making the world a better place to work together.™
Energage is a purpose-driven company that helps organizations turn employee feedback into useful business intelligence and credible employer recognition through Top Workplaces. Built on 14 years of culture research and the results from 22 million employees surveyed across more than 66,000 organizations, Energage delivers the most accurate competitive benchmark available. With access to a unique combination of patented analytic tools and expert guidance, Energage customers lead the competition with an engaged workforce and an opportunity to gain recognition for their people-first approach to culture. For more information or to nominate your organization, visit energage.com.